Experience Backed by Commitment
We are a customer-focused organization. Our strategy is to understand your business, and then utilize current technologies so that you achieve your goals.
Founded in 1989, OnPoint Software Consulting, Inc., began as a CPA firm headed by Mike Pieczynski, who brings over 25 years' experience working with construction, real estate, service companies, and corporate owner/developers. For nearly 20 years 100% of OnPoint's focus has been on helping construction companies maximize profits with processes and effective use of construction accounting, project management, and field operations software.
After an 18-year relationship as a key contractor to Sage Timberline Professional Services Group, Mike and his team felt there needed to be more focus on helping construction and service companies manage profits and grow with their construction software. Today, OnPoint continues to assist existing Sage 300 CRE users get more from their current software, and is also an authorized reseller of Viewpoint's Spectrum® and Vista products, delivering solutions to the construction and service industries using the latest emerging technologies.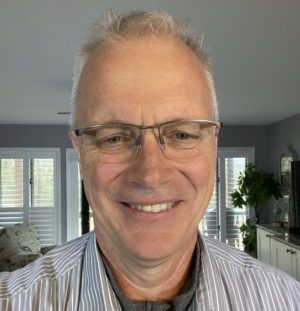 Professional
As owner of OnPoint Consulting, Mike works closely with OnPoint Business Development, consultants and Client Care on ongoing projects. Additionally, Mike works with all aspects of software publisher relationships as part of OnPoint's "Trusted Advisor" initiatives for clients and prospects.
After an 18-year relationship as a key contractor to Sage Timberline Professional Services Group, Mike and his team felt there needed to be more focus on helping construction and service companies manage profits and grow with their construction software. Mike left the longtime relationship with Timberline Corporate to be available directly to end users, Timberline dealers, and other consultants. A few years later Mike and his team began looking for next-generation software, eventually starting a relationship with Dexter + Chaney (now Viewpoint). In 2014, Mike started working with Spectrum, becoming certified in 2015.
Prior to OnPoint, Mike served as a CFO at a construction company in Missouri, and before that as the administrative partner of Renshaw and Pieczynski, CPA's, focusing in the construction industry.
Professional Accomplishments:
Passed CPA exam in 1986
Many Timberline Software Certifications
Presented Consultant of the Year Award at annual Timberline Consultant Conference, Las Vegas, NV – 2003
Over 20-years continual guest speaking engagements at Timberline Summit, User, Consultant, and other local conferences
Viewpoint Spectrum Certified Consultant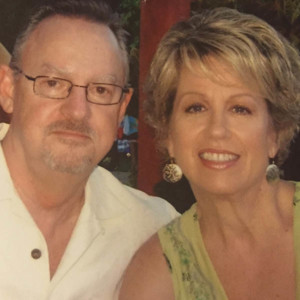 Professional
As a partner at OnPoint, Tom is focused on all aspects of business development. He brings over thirty-five years of construction industry technology experience to the OnPoint team and its customers.
While in college, Tom worked for one of the largest general contractors in Dallas. He also worked with leading electrical/mechanical contractors in Dallas prior to starting the first of several technology businesses providing service to the construction industry.
In 1984 Tom founded Constructive Business Systems Inc. (CBSI), the first Timberline partner organization in the U.S. Over the next twenty-plus years, CBSI ultimately became one of the largest, most respected, and most consistently successful organizations in the nation, providing construction technology and software solutions.
Awards/Accomplishments:
Timberline Presidents Integrity Award
Timberline Partner of the Year
Highest Customer Satisfaction-Estimating
Highest Customer Satisfaction-Accounting
Sage Business Partner of the Year-Construction and Real Estate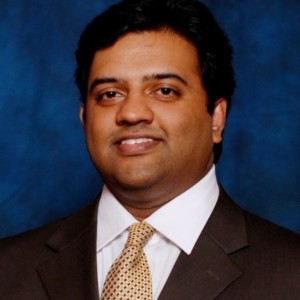 Ganesh Balakrishnan
Professional
Ganesh is an IT professional who brings over 20 years of experience working with multiple ERP products and solutions. Ganesh is a Viewpoint Spectrum® certified consultant with previous certifications in Intacct, Sage Accpac and Sage CRM.
With a strong focus on project management and process improvement, Ganesh has successfully implemented many companies in the construction industry throughout Oklahoma and Texas.
Prior to consulting, Ganesh spent 6 years with an engineering construction firm in Oklahoma, managing and supporting Sage 300 CRE in an IT role.
Additionally, Ganesh also has strong experience with systems and network engineering, with prior certifications in Microsoft and Cisco solutions.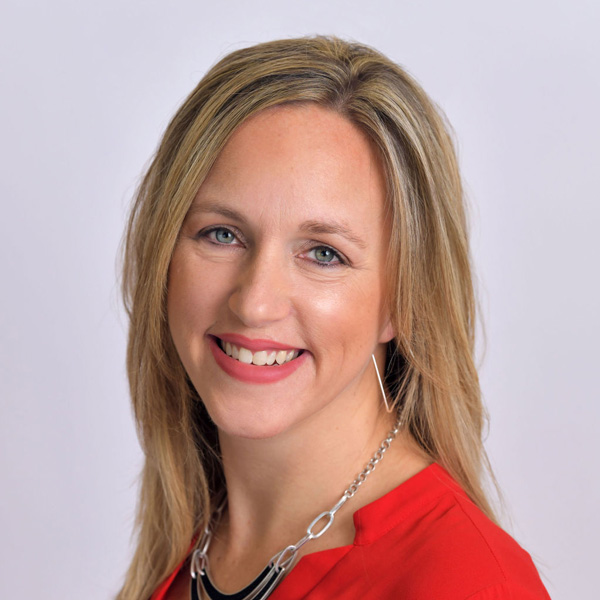 Barclay Hagen
Professional
As a certified Project Management Professional (PMP), Barclay enjoys working with clients on a variety of challenging projects. Her top priority is to find innovative, reliable solutions to clients' complex problems so they can focus confidently on achieving their next goal. She manages and coordinates all phases of project activity, from initiation through execution and closeout to ensure projects are completed successfully. She assists clients by balancing both short-term and long-term priorities to generate desired results. Barclay has 10+ years in the construction industry, with a focus on data management. She received her Master of Business Administration from the University of Kansas and is a Viewpoint Spectrum® certified consultant.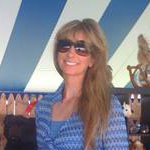 Tina Derby
Professional
Tina is the Director of Marketing and Training at OnPoint. Her responsibilities include marketing programs, brand management, and client training. Prior to joining OnPoint, Tina worked in business development and marketing at several companies, including a Vice President of Marketing position at Vision-e (a Salesforce app developer), and Email Marketing Specialist at Yale University. 
Tina holds a M.A. in Business Communications, a B.S. in International Business, and Master's Certificates in Global Marketing and Global Management from Thunderbird School of Global Management at Arizona State University.
Personal
In her free time Tina runs a startup subscription box company, LaLa Horse. She lives with her 94-year-old mother and two cats.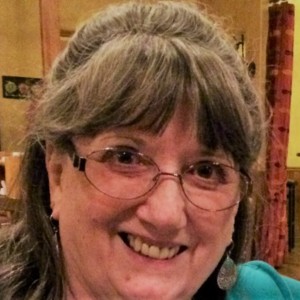 Kristine Kiker
Professional
Kris began working as a key contractor for Dexter + Chaney in 1997, implementing Viewpoint Spectrum® Software for construction companies across the United States for nearly 20 years.
Prior to 1997 Kris was a Controller for an electrical contractor as well as a consultant for a software company in the food industry.
Kris has a Master's of Business Administration from Boise State University.
Today Kris works from her home, making herself available for support and small projects.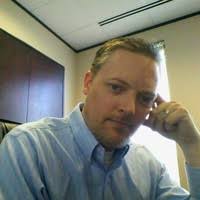 Trae Reinart
Professional
Trae has over 25 years of experience in managing projects, converting accounting systems, and software development with 14 of those years specific to the construction industry and the Viewpoint Spectrum® family of products. He extends beyond standard project management by offering complete data analysis, specialized reporting, SQL interfaces, as well as full custom applications. He specializes in finding novel and simple solutions to complex issues resulting in increased efficiency throughout an organization. He has worked with clients in the electrical, heavy highway, general contracting, and mechanical industries and has a firm understanding of both the accounting and operational challenges confronting the modern construction business. Trae received his Master of Business Administration from UNLV.
Personal
Trae's primary hobby is traveling the world. He's been to over 55 countries on all seven continents from camping in the Sahara to trekking through Antarctica. He currently lives in Houston with his dog, Shamu.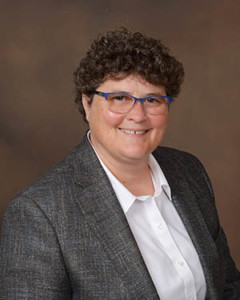 Kathy Robinson
Professional
Kathy is a CPA with over 25 years of experience in the construction industry as a Controller and CFO for construction companies in Arkansas. She brings experience working with multiple Construction ERP Software systems: Viewpoint Spectrum®, Maxwell American Contractor, Sage 300 CRE and Procore. Kathy understands the day-to-day processes involved in managing a successful construction company and how to implement specific client processes within Viewpoint Spectrum® Software.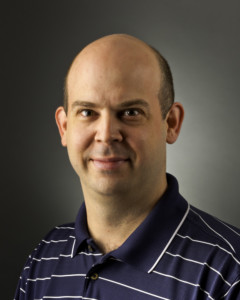 Jeffrey P. Smith, CPA
Professional
Jeff began using Viewpoint Spectrum® in 2015 and was certified in 2016. Additionally, since 2003 Jeff has been a Certified Sage 300 Consultant (formerly Timberline Office), specialized in accounting, document management and property management. Jeff is also certified in FAS Fixed Asset and is proficient in Crystal Reports.
In addition to his technical skills with construction software, Jeff has worked as a CFO, Accounting Manager, and Network Administrator.
A graduate of Texas A&M University in 1994, Jeff holds a B.S. degree in Accounting and is a Certified Public Accountant.
Personal
When Jeff is not servicing the clients, he loves to be under water, scuba diving, or out in the wilderness, hunting.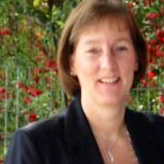 Linda Whitener
Professional
With thirty years of experience in the construction industry, including twenty years working with Sage Timberline, Linda began working with Viewpoint Spectrum® in 2015. A highly accomplished and sought-after consultant, Linda has implemented many companies in the construction industry, including general contractors, service industry companies and home builders.
Before working as a consultant, Linda worked as an accounts payable supervisor for a general contractor in Broken Arrow, Okla., eventually moving up to the position of controller at a large general contractor in Fort Worth, Tex.
Linda has also been an instructor at the TUG (Timberline Users Group) National Conference since 2007.
Personal
Personal
Linda and her husband live in Mansfield, Tex. They have two grown children, Ashley and Jason.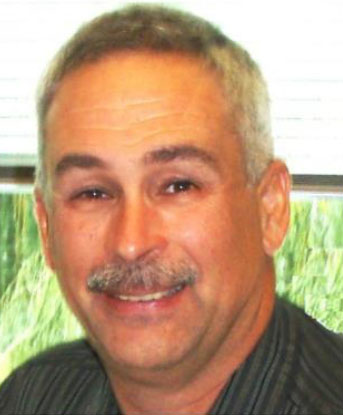 Gary Simpson
Professional
Gary Simpson is an expert in the construction estimating software business, with over 25 years' experience developing, implementing, and training on the Sage-Timberline Estimating software suite. Mr. Simpson currently consults with clients on software implementation and training, as well as database development and customization. With unparalleled depth of product and industry knowledge, he has provided innovative solutions that make him the go-to resource for consultants, business partners and users of construction estimating software.
A dynamic speaker, Mr. Simpson is highly sought after for his informative presentations at industry events, trade shows, and user conferences. He regularly contributes articles on computerized estimating to trade publications.
Prior to starting his consulting practice, Mr. Simpson served as Product Director for Sage Software's estimating product line where he assisted companies from small residential and specialty contractors to multi-national construction conglomerates with their database development, implementation and use of their construction estimating software.
Mr. Simpson holds a degree in Construction Engineering Management from Oregon State University and spent 8 years in construction management on mid-sized commercial projects before he began work with computerized estimating.