Replace Labor Intensive Manual Reporting Processes With
Our Custom Reports service replaces manual reporting processes that can take hours to complete and streamlines this critical flow of data to deliver custom real-time reports.

WE HELP
GENERAL CONTRACTORS


WE HELP
ELECTRICAL & MECHANICAL

WE HELP
SPECIALTY CONTRACTORS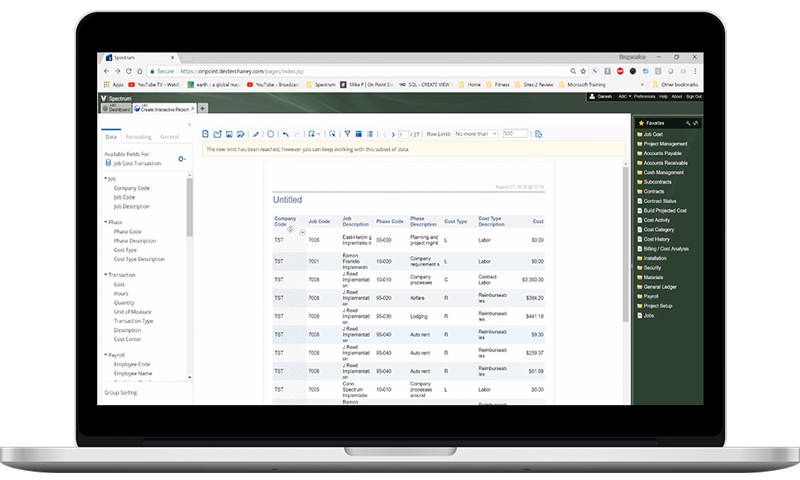 Our Custom Reports service is customized to your specific needs, in other words, we develop each unique report on a case-by-case basis. Custom Reports are best for those experiencing:
We are here to help you and your team streamline your reporting processes so your company can spend more time on meaningful tasks.
Additionally, our team has over thirty years' experience working with Viewpoint and Sage customers to scope and deliver critical custom reports on time and on budget.
Want to Learn More?
Our team has developed in-depth videos showcasing various types of custom reports for Viewpoint Spectrum® and Sage software.
View our latest videos by clicking below.
Learn More