We offer temporary and managed care accounting services for companies that need assistance with accounting and controller positions.

WE HELP
GENERAL CONTRACTORS


WE HELP
ELECTRICAL & MECHANICAL

WE HELP
SPECIALTY CONTRACTORS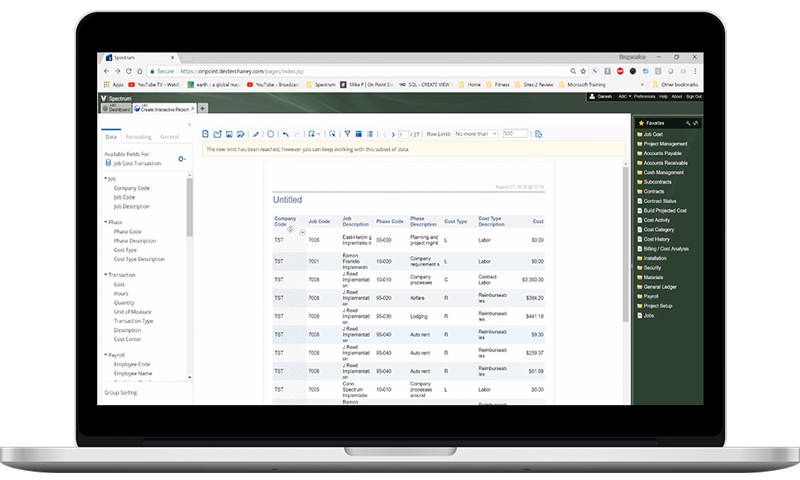 Who should use our accounting services?
OnPoint's accounting services are designed for companies in a state of transition. If you need a controller to assist your accounting department, but aren't in a position to hire someone, this service is for you.
While OnPoint continues to keep its pool of long-time Sage experts we've also invested in Spectrum, for those companies needing next generation technology.
Call us to benefit from our experience not only as Sage and Spectrum consultants, but also as CPA partner and controller in various construction companies! We use the software!
Please contact us to discuss your needs and how our Accounting Services can make sense for your company
Want to Learn More?
Our team has developed in-depth videos showcasing various types of custom reports for Viewpoint Spectrum® and Sage software.
View our latest videos by clicking below.
Learn More