Spectrum SDX Templates Will Save You Many Hours
August 5 @ 11:30 am

-

12:00 pm

CDT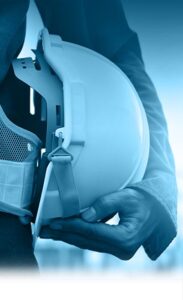 According to AGC's 2021 𝘊𝘰𝘯𝘴𝘵𝘳𝘶𝘤𝘵𝘪𝘰𝘯 𝘏𝘪𝘳𝘪𝘯𝘨 𝘢𝘯𝘥 𝘉𝘶𝘴𝘪𝘯𝘦𝘴𝘴 𝘖𝘶𝘵𝘭𝘰𝘰𝘬 𝘙𝘦𝘱𝘰𝘳𝘵, construction companies biggest IT concern is implementation and training of your systems.
Safely and simply transfer data in and out of your Spectrum Software using Spectrum Data Exchange.  OnPoint just finished an implementation using SDX templates, saving our electrical client in Dallas countless hours converting to their Spectrum system from QuickBooks. This unique feature is key during implementation, and increases process efficiency when used day to day in your business.
Join us for a short webinar where OnPoint will show you how SDX can:
Integrate with data collected from another system
Bulk data import
Automate a process not currently in your Spectrum system
Who Should Attend
CFO, Controller, Accounting Manager, Project Manager, Estimator
What You Will Learn
You will learn the built in Spectrum Data Exchange (SDX) that provides a quick, secure way of transferring data in to Spectrum without redundant data entry.
After Completing This Class You Will…
Know how to set up Spectrum Data Exchange
Know how to add users and the permissions to sync in the appropriate data
Know the many templates that are available and how to sync your Data in to Spectrum
There will be time for questions at the end of the session